Thinking about Microblading?
Natural looking eyebrows with realistic hair strokes is now more attainable than ever with the latest Permanent Makeup technique- Microblading!
Using the latest tools and precision strokes- thin, sparse, patched or even bare eyebrows can be repaired and renewed.
Watch Megan and see Lamorous Microblading in action!
What is Lamorous?
Lamorous is the culmination of being in the Beauty Industry for over a decade. After thousands of clients and procedures, the work is from my hands and Lamorous Beauty Clinic comes from my heart.
My name is Yenny, if you are looking for an artist/technician or an instructor to start you on your journey in the world of beauty- its best you get to know me. Please watch my video (with sound) to meet me and I hope to see you soon!
Upcoming Courses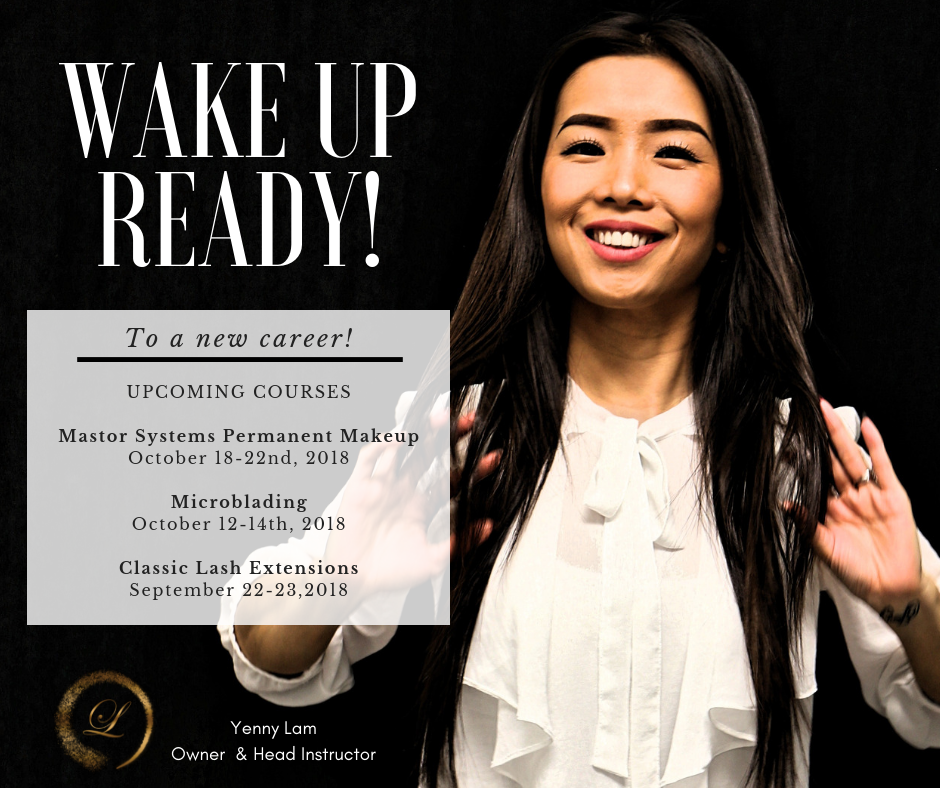 Permanent Makeup Course Info (Click Link Below)
Mastor Systems October PMU Course
Microblading Course Info (Click Link Below)
Microblading Class October 2018
Classic Lash Extensions Course Info (Click Link Below)
Classic Lash Class October 2018
Microblading Training – Lash Training
Interested in starting a new career in Microblading or are you an experienced beauty professional looking to add Microblading or Lash extensions to your list of services?
Lamorous Training and Supply is not only your source for local Saskatoon Microblading Supplies but also your local Saskatoon Microblading course.
Watch our video to see a class in action!
Lamorous Beauty Clinic
130A Idylwyld Drive North
Saskatoon, SK
(306) 717 – 5652
Eyebrow Shading Ombre

$550 Promo Price - Regular $750

Accentuates Eyes
Highlights Eyebrows
Powdery Finish
Eyebrow Microblading

$550 Promo Price - Regular $750

Natural Hair Strokes
Defined Lines
Natural Look
Eyeliner Tattooing

Upper and Lower - $600

Upper Eye Liner Tattooing
Lower Eyeliner Tattooing
Smooth and Defined Lines